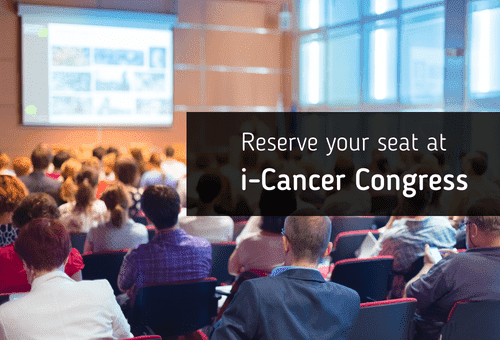 Welcome to the International Cancer Research and Drug Discovery Conference (i-Cancer Congress), a gathering of medical professionals, researchers, and patients dedicated to advancing the fight against cancer. This year's conference will take place on March 22, 2024 at London, UK and will feature talks and presentations from leading experts in the field.
Our goal is to foster a collaborative environment that encourages the exchange of ideas and insights, and ultimately leads to improvements in medical practice.
i-Cancer Congress will cover a wide range of topics in the field of cancer research—clinical trials, basic research, and translational research—in order to better understand cancer and find new paths for shaping and delivering the best, most effective cancer treatments. Attendees will have the opportunity to learn about the latest advances in oncology, and to network with other professionals and patients.
i-Cancer Congress will provide you the opportunity to attend keynote speeches, workshops, and panel discussions led by experts in their respective fields. Our lineup of speakers includes some of the most prominent researchers, doctors, and patient advocates in the field of oncology. They will be sharing their insights and expertise in a series of presentations and panel discussions, providing attendees with a comprehensive overview of the latest developments in cancer research and treatment. . We will have a diverse range of healthcare professionals and researchers from all over the world, making it an excellent opportunity for companies to connect with potential clients and build lasting relationships.
Whether you are a physician, nurse, researcher, or healthcare administrator, you will find valuable insights and networking opportunities at our conference.
Register now to secure your spot and take advantage of early bird pricing. We look forward to seeing you at the conference!


The global oncology market was valued at US$ 286.04 billion in 2021 and is anticipated to reach US$ 581.25 billion by 2030, increasing at an amazing 8.2% CAGR between 2022 and 2030. Cancer is a significant public health issue, affecting millions of people globally. Despite significant advancements in cancer treatment, the incidence of the disease continues to rise. Cancer is a significant public health issue that continues to drive significant investment and innovation in the global and UK markets. The increasing prevalence of the disease, coupled with the development of new treatment options and government funding, is expected to drive growth in the industry in the coming years. As the market evolves, it will be important for stakeholders to stay abreast of key trends and drivers in the industry to effectively capitalize on new opportunities. The major drivers of the global cancer market include the development of targeted therapies, growing demand for personalized medicine, and increasing government funding for cancer research.
Participate in i-Cancer Congress to experience the booming industry and expose your career and company to new opportunities from around the world.